'TIS THE SEASON TO RELAX...
With exquisite food, beautiful surroundings, and our dedicated staff on hand to take all the stress away, all you need to do is sit back and savour your intimate luxury escape this Christmas and New Year.
CHRISTMAS OVERNIGHT PACKAGES
Enjoy indulgence and contentment beyond measure with our festive overnight packages. 2 or 3-night stays are available.
You'll be greeted on Christmas Eve with a glass of champagne and the beautiful inn decked out in its festive finery. It'll certainly get you into the Christmas spirit before dinner, our festive a la carte menu should provide plenty to tempt your tastebuds
After dinner, retire to your room and you may even find that St. Nicholas is planning a little visit to your room.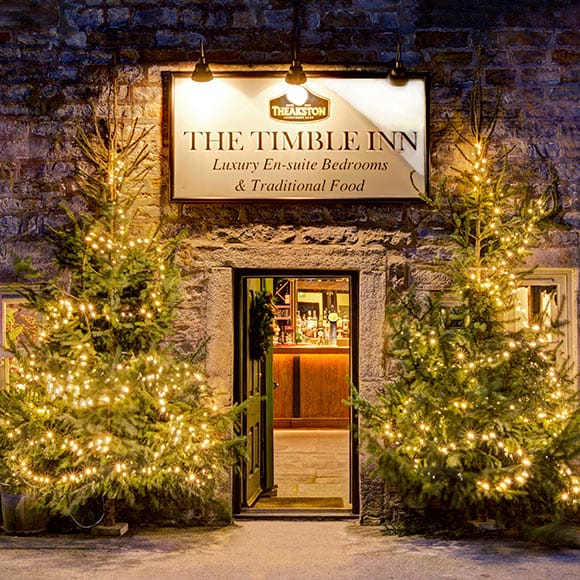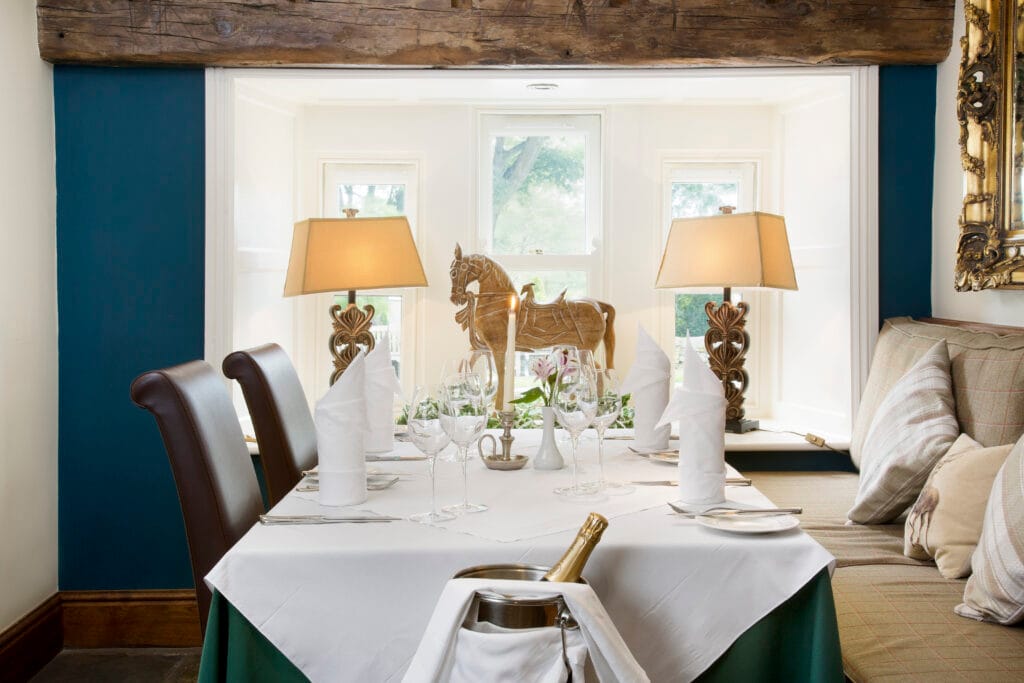 Start Christmas Day with a breakfast befitting the special occasion – a full Yorkshire breakfast using the finest produce from the surrounding countryside.
Our lounge, with its plush leather chairs and log-burning fire, is perfect for some warm and cosy downtime – enjoy good company and maybe even a few Christmas games with your fellow guests. Alternatively, the rugged beauty of Nidderdale in wintertime is perfect for an invigorating walk (with our crackling fire welcoming you upon your return).
Late afternoon brings Christmas Lunch/Dinner, where our award-winning kitchen team pull out all the stops to serve you a festive 5 course meal you won't forget.
Then while away the evening in comfort and elegance, either in your room, the lounge or our superbly stocked bar serving locally-made gins, fine wines from around the globe, and more.
Another Yorkshire breakfast awaits everyone, with plenty of lighter options if you find you're still a little full.
We'll then bid a fond farewell to our two-night guests, while those on the three-night package are free to relax, take in some more of the surrounding countryside, or perhaps enjoy one of the delightful nearby towns such as Otley or Harrogate, before a final night of tranquility and another sumptuous evening meal.
*Christmas B&B option available – Perfect for those looking for more flexible luxury, allowing you to choose if and when you dine with us during your stay.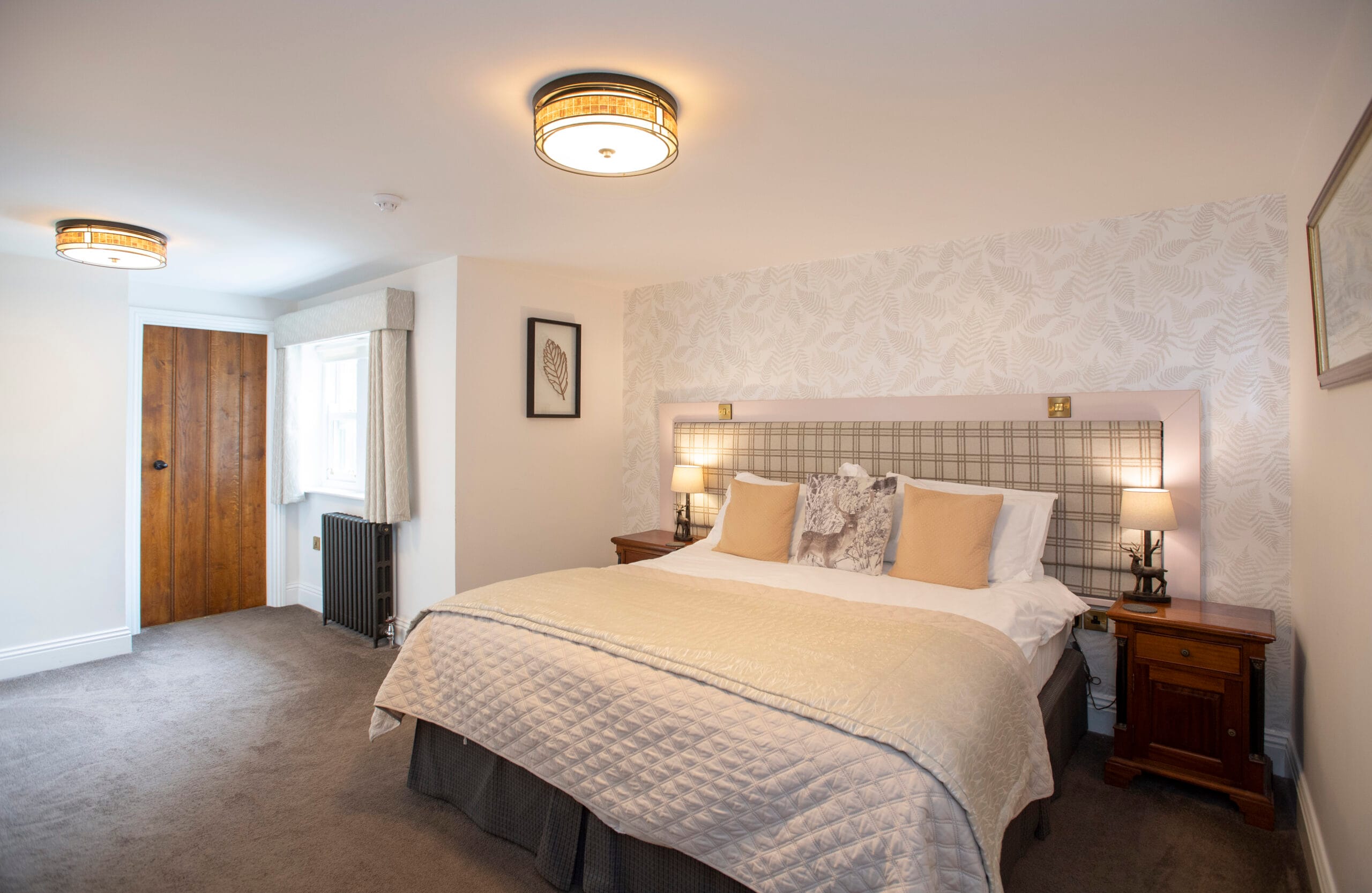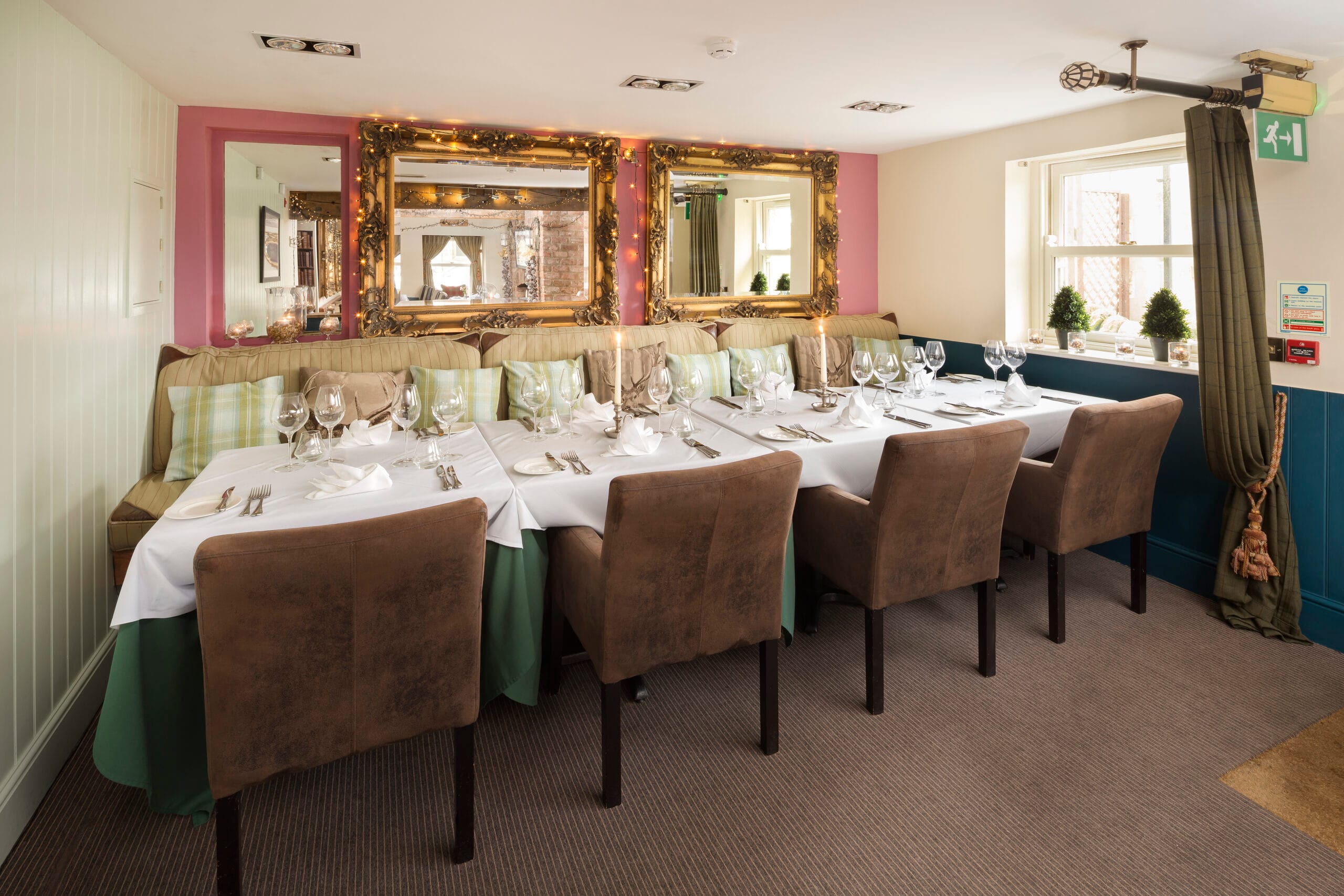 (Based on 2 people sharing)
'Tis the season to be jolly
2 Night - £800
3 Night - £950
CHRISTMAS DAY MEAL ONLY
£119
Make your Christmas Day extra special with Christmas lunch at The Timble Inn.
Choose from a mouthwatering selection of Christmas fare (with a twist)
Exceptional wine
The elegant charm of our restaurant
Attentive and friendly service from our happy team
STAY WITH US THIS NEW YEAR
Join us to see in the new year in laid-back luxury. What better way to start 2023 than waking up in one of our sumptuous bedrooms, enjoying a magnificent Yorkshire breakfast then taking in the stunning surroundings with a bracing stroll?
And there's no need to hurry back to normality – you can also stay with us on the night of New Year's Day for a reduced rate (with breakfast included).
Why not make your New Year's stay even more memorable with dinner in our award-winning restaurant?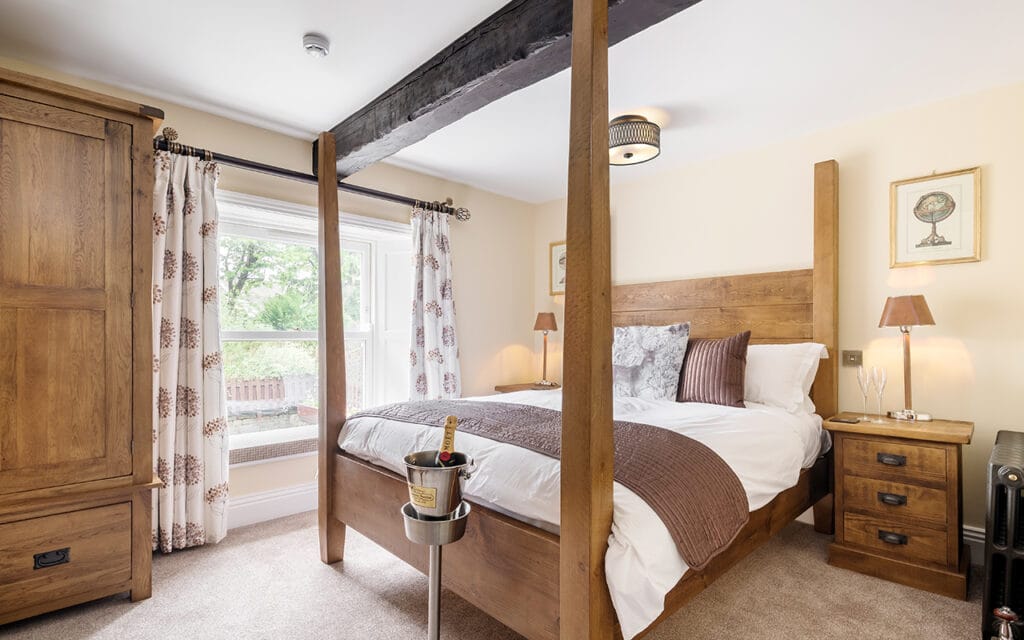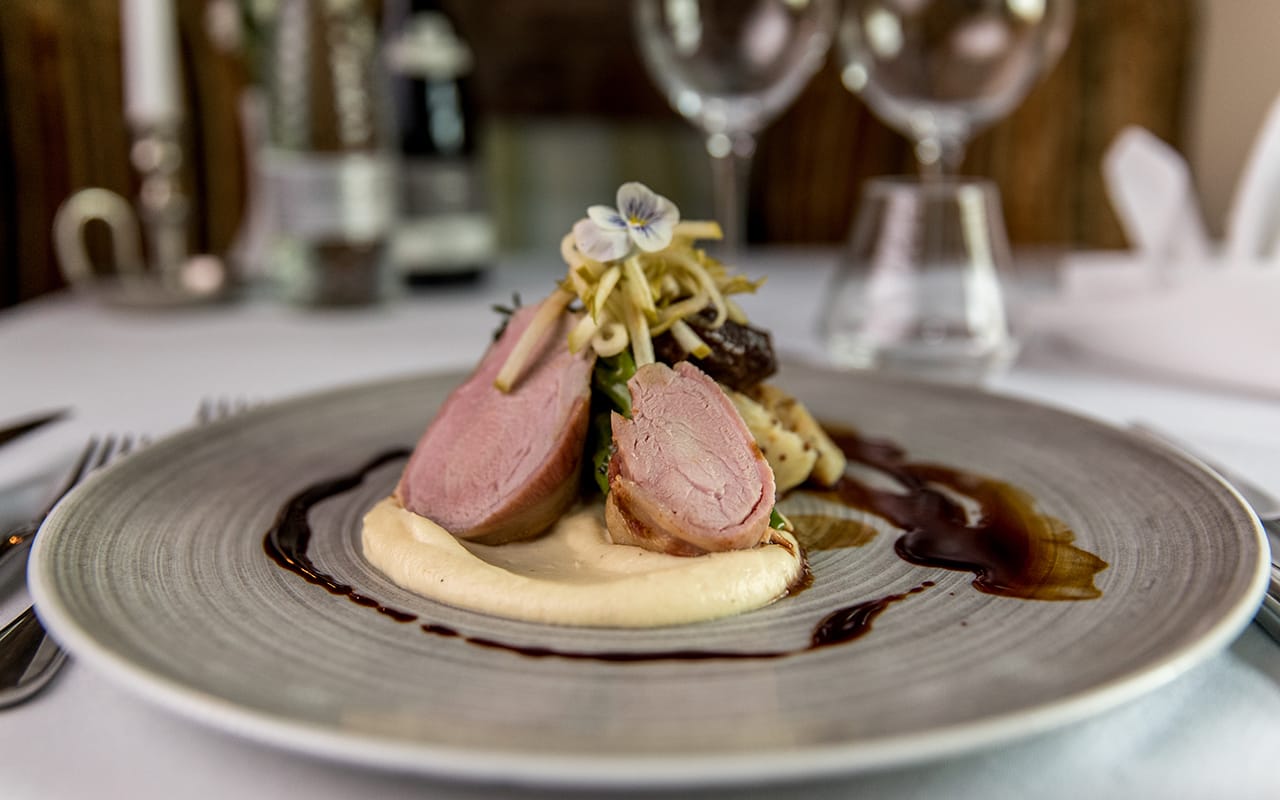 With our winter à-la-carte menu, plus specials available, you'll be spoilt for choice.
Our early sitting, from 17:00 til 18:30, is ideal if you want to start your evening with an unforgettable meal before heading off to continue your celebrations elsewhere.
Or join us for the late sitting, from 20:00 til 22:00. Following your meal, you can relax and enjoy great company in our restaurant or cosy lounge until the chimes ring in the new year.
New Year's Eve & Day Stay
Comfortable, relaxing and with touches of luxury. Our individual 3 A4 Star Gold Award Winning rooms compine period character with contemporary country living design
PLEASE NOTE – UNTIL THE END OF SEPTEMBER, SATURDAY EVENINGS ARE NOW ONLY AVAILABLE ON A DINNER, BED & BREAKFAST RATE. THE RATE QUOTED INCLUDES A £100 CREDIT TOWARDS YOUR EVENING MEAL.